Water Blasting & House Washing
Capital Painting Services are your local water blasting and house washing experts. 
Making your home beautiful and our customers happy
is at the heart of everything we love to do!
No job too big or too small, at Capital Painting Services we do it all!
Capital Painting Services water blasting services in Wellington include:
House Washing
Washing down the exterior of your house is very important. Because it keeps the paint and substrate in good condition, and helps prevent costly repairs.
Driveways
Having a clean driveway not only looks great and gives that street appeal. As a result it helps keep dirt out of the house – as you don't walk it in on your shoes.
Fences & Decks
Giving your fences and decks a clean helps bring them back to life. Consequently creating usable outdoor space. Once cleaned, they can be stained or painted to work with your home.
Moss & mould treatment
Moss & mould can cause problems to your home if untreated. If left untreated can cost a lot in repairs. Therefore we recommend a moss & mould treatment every 12 months
Butynol
Keeping the exterior of your home clean of any contaminants helps to maintain the condition of your home. If left for to long it can get cost more than it needs to. Prevention is key.
Don't just take our word for it, see for yourself! We've selected a sample of water blasting projects we've completed recently for our happy Wellington customers…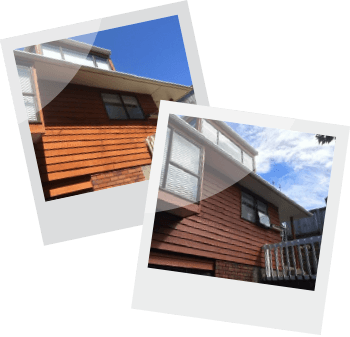 Lower Hutt: House Washing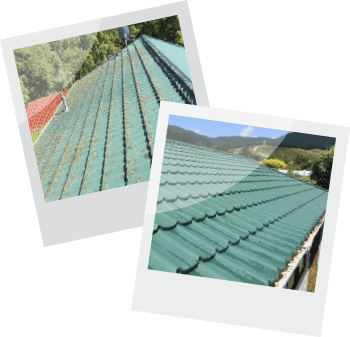 How we work at Capital Painting Services
We pride ourselves on providing a quality painting and decorating service. We use only quality products and 100% customer satisfaction is at the heart of everything we do.
Free Assessment
Firstly, we provide a free onsite assessment with each job so we can check for things. Things like lead paint, asbestos, rotten timber, rust, blistering/bubbling, cracking and gaps over 3mm.
Free Quote
We'll then we measure up and provide you with a no-obligation free quote. We give you a price, not a quote that way you have peace of mind – with no scary surprises.
Colour Consult
Colour consultants know the latest colour trends, and understand the science and psychology of colour. We can put you in touch with a local expert.
Preparation & Paint!
The Capital Painting Service team provide the best quality paint preparation and finish to any project. No matter how big or how small, we'll always complete your job on time and on budget.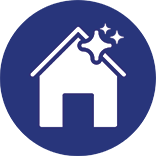 Why is it important to have your house washed?
As painters, we know the importance of having a clean surface to work with that is why the Capital Painting Services team are experts in external house washing.
Washing your house makes the paint work look cleaner. It brings the colour back to life, giving your home great street appeal.
Built up dirt, grime, moss and mould can all penetrate the wood in your home and cause serious structural damage. Regular house washes prevent damage to the exterior of your home and roof.
What time of year is best time to have my house washed?
Your house can be washed at any time of the year however I recommend that you do a moss & mould treatment before Winter and a full exterior wash before Summer as this will prevent any mould and lichen growing over Winter and have it looking sharp for the Summer months.
How often should I have my house washed?
It's recommend having your house washed at least once a year and every 6 months in coastal areas due to the salt spray.
Do you guarantee your workmanship?
Yes our water blasting services comes with a 12 month warranty.
Do you work in weekends or evenings?
Yes. When needed our Capital Painting Services painters will work nights and weekends to get your house painted promptly and on time.
Do you provide services other than water blasting and house washes?
We'd love to make your home beautiful!
Contact us today for your free no obligation quote!
Call Phil on 022 071 5878 or complete the contact form and we'll be in touch.
We're located in Wellington, and our services cover Porirua, Wellington, Lower Hutt, Upper Hutt and Kapiti Coast.