Capital Painting Services are your local roof painters. They're a small, experienced team that pride themselves on quality workmanship and service from the first point of contact to the finished result.
Making your home beautiful and our customers happy
is at the heart of everything we love to do!
No job too big or too small, at Capital Painting Services we do it all!
Capital Painting Services roof painting services in Wellington include: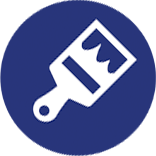 Roof Painting
A fresh coat of paint on your roof will restore it to its former glory, and can be a cheaper alternative to a new roof. Roof painting extends the life of your roof and protects it from Wellington's extreme weather.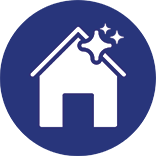 Roof Cleaning
Roofs are prone to dirt, grime, dirt, moss, lichen and bird droppings. We provide quality roof water blasting services along with moss & mould treatments to keep your roof clean and looking new.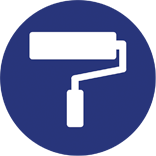 Butynol Painting
 Capital Painting Services are experts at painting your butynol roof. Painting your butynol roof gives the membrane increased longevity by preventing UV rays from getting to the butynol.
Don't just take our word for it, see for yourself! 
We've selected a sample of roof painting projects we've recently completed for our happy Wellington customers…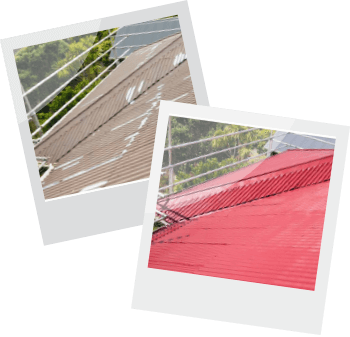 Lower Hutt: Roof Painting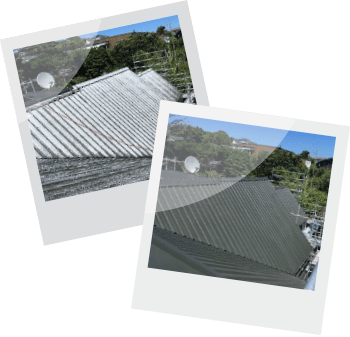 Wellington: Roof Painting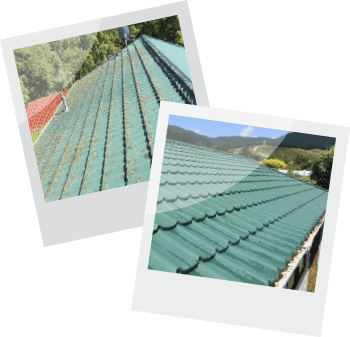 Lower Hutt: Roof Cleaning
How we work at Capital Painting Services
We pride ourselves on providing a quality painting and decorating service. We use only quality products and 100% customer satisfaction is at the heart of everything we do.
Free Assessment
Firstly, we provide a free onsite assessment with each job so we can check for things. Things like lead paint, asbestos, rotten timber, rust, blistering/bubbling, cracking and gaps over 3mm.
Free Quote
We'll then we measure up and provide you with a no-obligation free quote. We give you a price, not a quote that way you have peace of mind – with no scary surprises.
Colour Consult
Colour consultants know the latest colour trends, and understand the science and psychology of colour. We can put you in touch with a local expert.
Preparation & Paint!
The Capital Painting Service team provide the best quality paint preparation and finish to any project. No matter how big or how small, we'll always complete your job on time and on budget.
What time of year is the best time to have my roof painted?
The warmer & dryer months are best so November to April work as long as it's not to windy.
Do you guarantee your workmanship?
Yes, our workmanship comes with a 5 year warranty.
If I buy own paint, can you paint my roof for me?
Yes we can however the warranties and quality of finish depend on the quality of paint you have bought. We guarantee our work with the quality paint we use.
Do I need to move out of my house while you are painting my roof?
There is no need to move out as it is a relativity unobtrusive process.
Do I need to have anything prepared before roof painters arrive?
Not at all as we will take care of everything.
Do you work in weekends or evenings?
Yes. When needed our Capital Painting Services painters will work nights and weekends to get your house painted promptly and on time.
Do you provide services other than roof painting?
We'd love to make your home beautiful!
Contact us today for your free no obligation quote!
Call Phil on 022 071 5878 or complete the contact form and we'll be in touch.
We're located in Wellington, and our services cover Porirua, Wellington, Lower Hutt, Upper Hutt and Kapiti Coast.