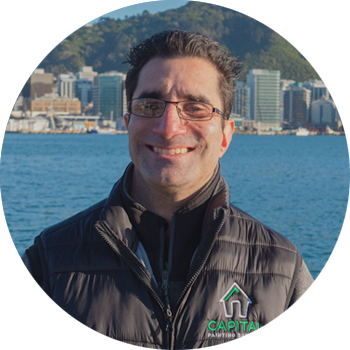 Daniel
Managing Director
Favourite Colour: Resene Shark High Gloss.
What do I love about my job: I love being able to provide our clients with a high level of service and professionalism, while making them comfortable with having our teams in their homes. I also love being able to create a level of trust with our clients. It's also cool to be able to use all of the fun tools we get to use on our jobs from day to day, such as an Airless Spray Machine, a Paintshaver.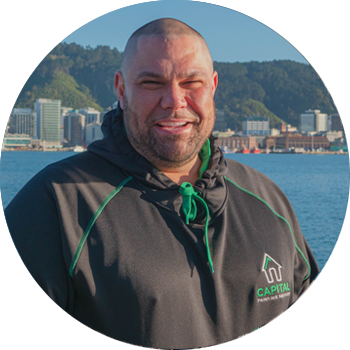 Phil
Production Manager
Favourite Colour: Grey Friars
What do I love about my job? Exceeding customer expectations on every project is why I love doing what I do. Leading our teams through to that end at the highest level of quality, whilst watching them grow in their own skills, is really enjoyable .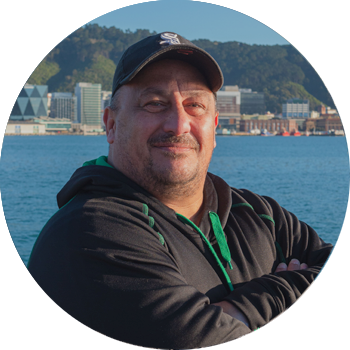 Paul
Onsite Manager
Favourite Colour: Red
What do I love about my job?   I love bringing my expertise to help people which gives me satisfaction when a customer is happy at the completion of a job. Our team environment also means that each day at work is a pleasure and not a chore.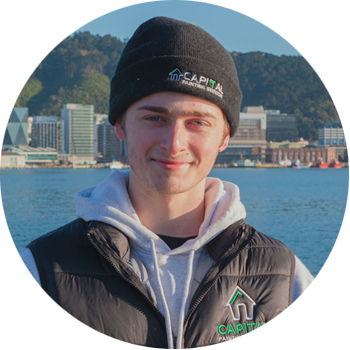 Lucas
Brush Hand
Favourite Colour: Red
What do I love about my job? I love coming to work every morning with the intent of becoming a better version of myself which will enable my career as well as working with my amazing workmates. I get paid to do what I love doing.
How we work at Capital Painting Services
We pride ourselves on providing a quality painting and decorating service, using only quality products. 100% customer satisfaction is at the heart of everything we do at Capital Painting Services
Free Assessment
We provide a free onsite assessment with each job. To check for things such as, lead paint, asbestos, rotten timber, rust. Also blistering, cracking or bubbling paint and any gaps over 3mm.
Free Quote
We measure up then provide you with a no-obligation free quote. We provide you with a price, not a quote. That way you have peace of mind, with no scary surprises.
Colour Consult
Colour consultants know the latest colour trends, and understand the science and psychology of colour. View our latest offer for a
FREE colour consultation
Preparation & Paint!
Providing the best quality paint preparation and finish is essential in all our work. No matter how big or how small, we'll always complete your job on time and on budget.
We'd love to make your home beautiful!
Contact us today for your free no obligation free quote!
Call Dan on 021 053 5192 or complete the contact form and we'll be in touch.
We're located in Wellington, and our services cover Porirua, Wellington, Lower Hutt, Upper Hutt and Kapiti Coast.