Interior Painting & Decorating
Capital Painting Services are your local expert interior painters and decorators. They're a small, experienced team that pride themselves on quality workmanship and service from the first point of contact to the finished result.
Making your home beautiful and our customers
happy is at the heart of everything we love to do!
Capital Painting Services are your Wellington interior painting and decorating experts
Without doubt, the most cost-effective way of bringing your home up-to-date is to give your walls a new, fresh coat of paint. If you are considering painting your home or investment property, and looking for the perfect finish to your ceilings, walls, woodwork or doors, then don't hesitate to contact us.
We have the skills and equipment to ensure a high quality finish to the interior of your home or office.
Interior Painting Gallery
Don't just take our word for it, see for yourself! 
We've selected a sample of interior painting projects we've completed recently for our happy Wellington customers…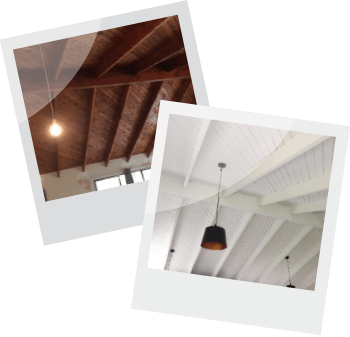 Kapiti Coast: Interior Painting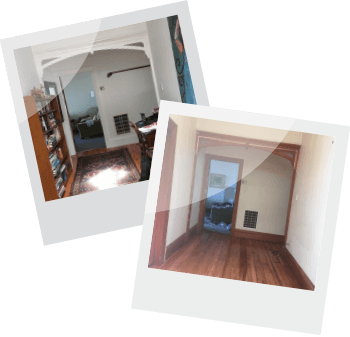 Wellington: Interior Painting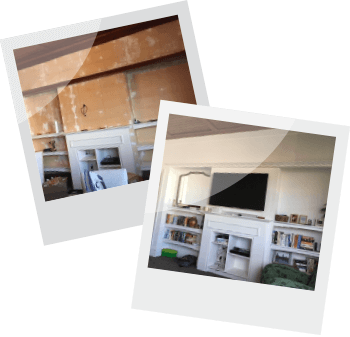 Lower Hutt: Interior Painting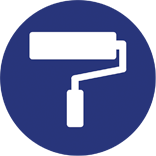 Would you like special paint effects?
Want something a bit different but not sure what? The team at Capital Painting Services can transfer a small space in your home or a large space from something ordinary to something truly different and special.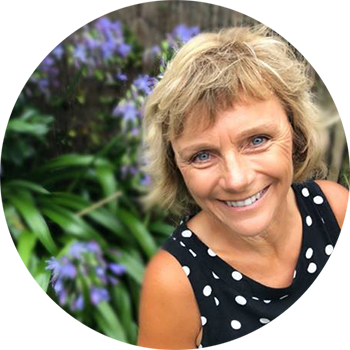 A colour consultant can be the best investment you make when it comes to deciding on a colour scheme for your room or home.
Why do you recommend using a Colour Consultant?
Colour consultants specialise in the exciting, but complex world of colour. They know colour trends, and understand the science and psychology of colour. At Capital Painting Services, we believe in creating spaces and atmosphere you want to love living in, so using an expert in colour is essential to get it right the first time.
What does your Colour Consultant, Kim Nicol do?
Kim Nicol works closely with you and visits your home, views your spaces, looks at the natural and artificial lighting and discusses with you your tastes. She will provide you colours and preferred paint types that best complement your home, furniture, lighting and your taste. Learn more about Kim Nicol, Colour Consultant here.
How much does Kim Nicol, Colour Consultant charge?
The cost of an interior or exterior consultation is $225, or for an interior and exterior consultation the cost is $295. Extra travel charges may apply.
Free Colour Consultation!
Because we want you to be 100% happy with your home, we believe using a colour expert is essential.
So when you book Capital Painting Services for your interior or exterior painting project, you will receive a
FREE colour consultation from expert Kim Nicol from All Colour Matters valued up to $295.
What time of year is best time to have the interior of my house painted?
Generally interior painting is completed in Autumn and Winter months.
Do you guarantee your workmanship?
Yes, our workmanship comes with a 5 year warranty.
If I buy own paint, can you paint the interior of my house for me?
Yes we can, however the warranties and quality of finish will depend on the quality of paint you have brought.
Do I need to move out of my house while you are painting?
No not at all, as we will work around you and your family.
Do I need to have anything prepared before painters arrive?
No, however we do discuss this at time of the quote.
Can you organise building repairs, electricians, plumbers etc?
Do you work in weekends or evenings?
Yes. When needed our Capital Painting Services painters will work nights and weekends to get your house painted promptly and on time.
Do you provide services other than interior painting?
How we work at Capital Painting Services
We pride ourselves on providing a quality painting and decorating service. We use only quality products and 100% customer satisfaction is at the heart of everything we do.
Free Assessment
Firstly, we provide a free onsite assessment with each job so we can check for things. Things like lead paint, asbestos, rotten timber, rust, blistering/bubbling, cracking and gaps over 3mm.
Free Quote
We'll then we measure up and provide you with a no-obligation free quote. We give you a price, not a quote that way you have peace of mind – with no scary surprises.
Colour Consult
Colour consultants know the latest colour trends, and understand the science and psychology of colour. View our latest offer for a FREE colour consultation.
Preparation & Paint!
The Capital Painting Service team provide the best quality paint preparation and finish to any project. No matter how big or how small, we'll always complete your job on time and on budget.
We'd love to make your home beautiful!
Contact us today for your free no obligation free quote!
Call Dan on 021 053 5192 or complete the contact form and we'll be in touch.
We're located in Wellington, and our services cover Porirua, Wellington, Lower Hutt, Upper Hutt and Kapiti Coast.